A pleasant surprise recently was the arrival of my new reproduction Eleanor of Toledo buttons. I took part in a Kickstarter campaign a few months ago to fund the development of a reproduction of the buttons Eleanora of Toledo wore in this portrait:
Eleanora of Toledo
by Agnolo Bronzino
Image from: https://upload.wikimedia.org/wikipedia/commons/b/b2/Eleanora_of_Toledo.jpg
I am so pleased with how the buttons turned out!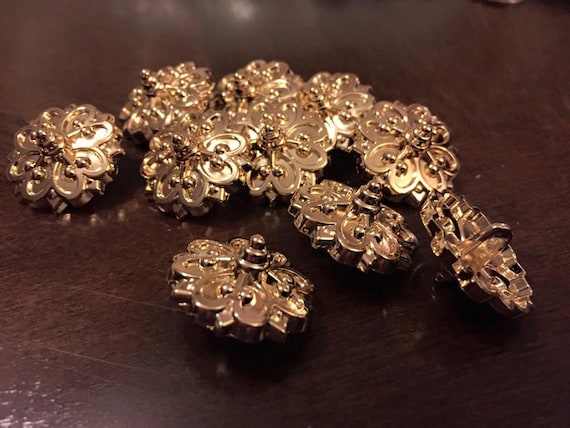 Image from: https://www.etsy.com/au/listing/252112060/22-mm-gold-or-silver-colored-metal?ga_order=most_relevant&ga_search_type=all&ga_view_type=gallery&ga_search_query=toledo%20buttons&ref=sr_gallery_4
because her stock image is so much nice than mine. You can also buy these fabulous buttons through this link. I can recommend them; they are as beautiful in real life as they are in the photo.